---
So this is it, my first week at JTWO, I am a video production major at the Community College of Philadelphia and I plan on eventually transferring over to Temple University. Video has always been something that has intrigued me (as you can see in the photo above, that chubby kid holding his mom's handy-cam is me) and I felt that for me to jumpstart my career in video, the best place was an internship. I didn't have to look very far to find JTWO's internship program, Google Search Terms Used: video, internship, Philadelphia; simple as that. Jelani stays on top of his emails, he got back to me in no time and I had a phone interview before I knew it.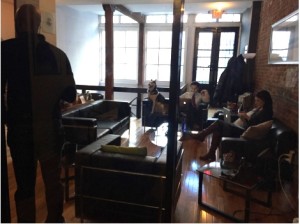 When I'm not at school, studying, or at JTWO I'm out filming skateboarding with my friends atLove Park. These past few weeks have been pretty cold but there is not much time left for the Love Park skateboarders know and cherish, so we gotta bundle up. For us, the pressure is on to take advantage of the next few weeks and get any last tricks and clips at the Infamous Love Park before they begin remodeling it completely. So to say the least I'm keeping myself busy.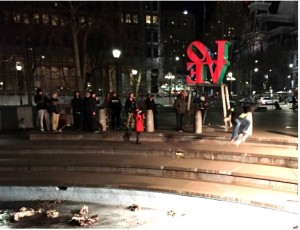 I am still as eager to get to work as I was before starting the internship. This was a good week to start for me because I don't start school until the following week so this gave me time to get a good feel on how I need to organize myself to be successful in the coming weeks. Getting acquainted with everyone at the JTWO office and the other interns was great.  I was assigned to re-shoot/re-edit the main video on the JTWO U Website which I am in the process of working on. The premise of the video is based around a narration. The first thing I needed to do was to create a storyboard which is something that I don't normally do but I think was needed to be organized on this project. Since pitching my ideas to Justin he gave me a few pointers on the direction of the video, I made those changes and am eager to start shooting in week 2. Although I am weary about the logistics of getting the shots that I want to get for the video but I feel ready for the challenge.