It's crazy to think about how fast these last 12 weeks have passed by. It felt like it was just yesterday where I came in for my first day, asked to get my head slammed on a car. For those of you guys don't know, it was for a scene in this year's Louix Award opener. To begin, I want to thank JTWO for making what would've been a dull spring semester, an incredible experience. A big thank you to Justin, Travis, Jelani, Maria, Brittany, Ian, Omar and more.
The best part of this internship was that it allowed me to do things I would've never done with my economics major back at Haverford. I got to pursue my passion in production and storytelling through various JTWO projects alongside great people. Not only did I get to direct a short film (Dibs: Solving the Problem of Waste in Colleges), but I also got to collaborate on shoots with the Louix Awards, Philadelphia Phillies, Comcast, and more. Just from being on set, I took in everything and used it as a learning experience. I would ask Maria about lenses and what situations she would use a 25mm, 30mm, 50mm, and 85mm lenses. It was my first time on professional shoots, so it was an eye opening experience. Also, I got really good at slating.
Since I told Justin I wanted to focus more on the cinematography aspect, I got to learn how to shoot and utilize the Sony A7SII, Canon C100, and Sony FS7. I went around Philadelphia a bunch of times shooting time-lapses and practice shots with the respective cameras. On the other hand, I had the opportunity to edit videos as well. I got to edit the Instagram cut for We Raise as well as the Louix Awards highlights.
Through my time at JTWO, my eye and approach for visual storytelling has definitely improved. One of the biggest takeaways was the importance of organization. I learned how imperative it is to have a clean workflow for any project. Just ask Omar, who always made fun of me for what used to be my messy workflow. And thanks to Ian, I discovered the wonderful powers of the pen tool in Premiere.
I'm definitely going to miss the people here and the small talk we would have throughout the day. From working on projects to being part of Justin's wrecking crew, it has been a memorable twelve weeks. I gained invaluable experience and can't wait to see where I go from here. Thanks JTWO. Until next time.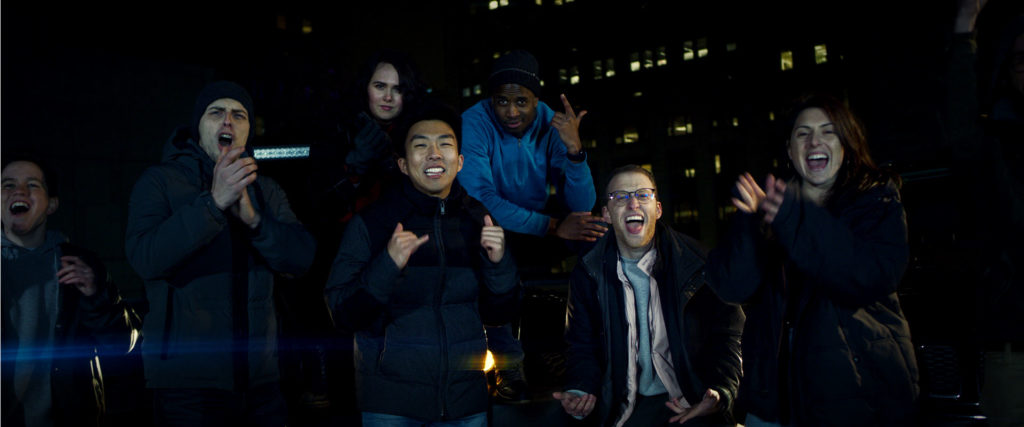 This project was created as part of the JTWO [INC]ubator Project. A semester long internship program built from the ground up to give young filmmakers, content creators, and all around hungry for a challenge individuals a place to stretch their creative minds while preparing them for the road ahead.
Learn More